Soft skills courses
In the field of soft skills, the MSM offers various language and other courses in order to complement the program of other units at this university (ABZ, IOS, ZIM). Each semester, there are Business English Refreshers' Courses and Spanish Courses for Business Students on various levels. In addition, students can attend Excel Courses and other alternating classes. Please see each semester's course list for further information.
Shortly before each semester, the deanship's office coordinates a registration process for all soft skills courses at the MSM. Please check the news area or the LSF course catalogue for exact dealines and procedures.
In order to provide as many students as possible with a slot in one of our soft skills courses, each student is limited to one course per semester. In case of free slots, more than one course are possible, of course. Allocation of slots depends on the sequence of registration and student preferences. Course lists will be published in the MSM news area shortly after the registration deadline.
In all MSM soft skills courses, attendance is obligatory if students intend to earn a course certificate.
If you have questions concerning our soft skills courses, please contact Mr. Stefan Krebs.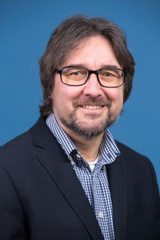 Dipl. Ök.
Room:

LB 022

Phone:

Fax:
E2 module Business English
The E2 module Business English is past of the bachelor program Business Administration and can only be selected by students of this course. The whole 6 credit module consists of linked lecture/seminar elements amounting to 5-6 hours per week. Examination stretches over the course of the semester in the form of smaller elements; please check the respective course outline in the lecture descriptions for details. The module can be completed within one semester or stretched over two semesters.
The module can be started in winter or summer. Before, students need to attend and pass a Placement Test, which takes place a few weeks before the respective semester begins. Please visit the news section for registration details. The test contains exercises dealing with listening and reading skills, spelling, grammar and vocabulary.
If you have further questions concerning the E2 module Business English, please contact Dr. von der Goltz.